Butterflies♥
Meow Bella
---
What I did yesterday:)
Meow Bella
---
The big bang
Idag har jag suttit ute på balkongen och ritat, very cozy:)
Till middag så gjorde jag hamburgare+bröd, som jag tyvärr inte kunde äta(eftersom att jag e vegetarian).
Helgens (och antagligen resten av veckans) låt: 
Meow Bella
---
When all the stars collide
Hola:)
Senare idag så ska jag till Krusenberg och fika, cozy.
Men just nu så sitter jag och fixar ihop en ny spellista till min phone:)
Meow Bella
---
Make-up under 100kr - London Edition:)
Meow Bella
---
Gorgeous hair
Meow Bella
---
Lite bilder från Lappland/Jämtland:)
Meow Bella
---
Outside cinema
Meow Bella
---
Step on their necks 'til they can't breath
Igår hade jag nail-day och gjorde massa olika mönster och färger, sen vart jag väldigt trött på mina naglar och bakade kakor istället:)
Imorse målade jag om mina naglar (igen) så nu e dom aprikosa.
Todays problem: Jag och Blondie ska ha filmkväll vilket betyder att jag måste åka till mina fastrar (i Tierp) sent.
Det blir lite tricky för bussarna går så sällan, men men;)
Meow Bella
---
The pure enjoyment of life
Nu e jag tillbaka, woop woop:)
Jag är helt slut och jag råkade somna mitt i packningen igår kväll, ops!
Idag så måste jag packa upp, duscha och fixa mina stackars naglar.
Ska försöka göra något riktigt coolt, men vi får se hur det blir med det;)
Have to go.
Meow Bella
---
Best of summer 2011
Dom tre bästa minnnena från sommaren 2011:)
Konfalägret, klädbad:))
Allt solande;)
Avaträsk♥
Meow Bella
---
And I´m gone again....
Jag ska till lé avaträsk imorgon, sååå kul:))
Men jag har dock inget internet så det blir inget bloggande.¨
Och på grund av det så har jag suttit och köat bilder på tumblr halva dan....
Har lagt in ett fint inspirations inlägg innan (och efter)som en liten förlåt-för-att-jag-inte-kommer-blogga-på-en-vecka-gest:)
Ha det så kul medans jag blir myggbiten och lappsjuk i norrland;)
Meow Bella
---
Love
Meow Bella
---
I got nine lives like a kitty cat;)
---
Fredag
Jag är hos mimor i helgen och tänkte därför inte blogga nå mer.
Men jag måste skriva om onsdag, för då åker jag till norrland:)
Det ska bli roligt att träffa mina släktingar men jag gillar verkligen inte skog och sånt där....
Och det finns ju ganska mycket skog i norrlands inland.
Vi ses efter helgen:)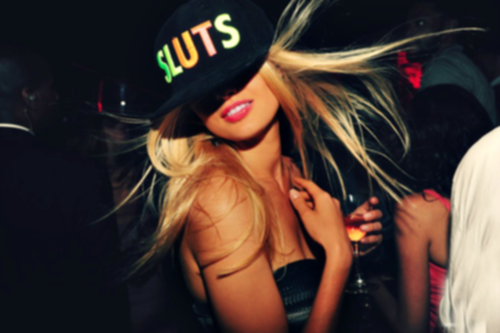 Meow Bella
---
Blondie♥
Bilder från min weekend med Sofia:)
Meow Bella
---